Top 10 Sporting Events in Bangladesh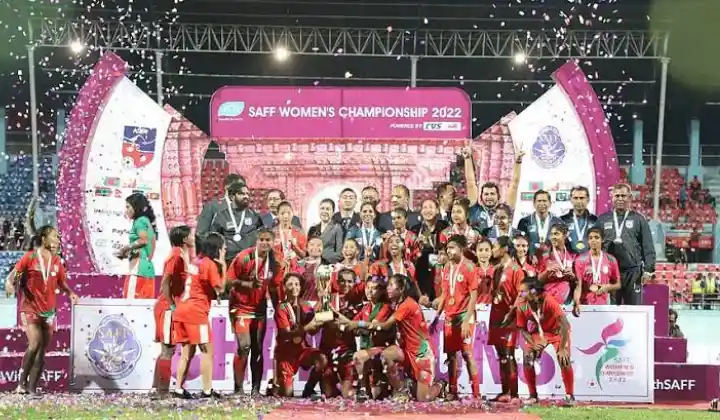 Bangladesh is a country passionate about sports, and it hosts several major sporting events throughout the year. Here are the top 10 sporting events in Bangladesh that attract a significant following:
Top 10 Sporting Events in Bangladesh
Bangladesh Premier League (BPL):
The BPL is the premier professional Twenty20 cricket league in Bangladesh. It features local and international cricketers, drawing large crowds and television viewership. The tournament showcases thrilling cricket matches and is a highlight of the cricketing calendar in Bangladesh.
Dhaka Premier League (DPL):
The DPL is a domestic cricket league held annually in Bangladesh. It brings together the top cricket clubs in the country, providing a platform for local talent to showcase their skills. The DPL is highly regarded and closely followed by cricket enthusiasts across the nation.
Bangabandhu Bangladesh Premier League (BBPL):
The BBPL is a professional football league in Bangladesh that features several top football clubs competing for the championship. It attracts passionate football fans who support their favorite teams and players, creating an electrifying atmosphere at the stadiums.
Bangladesh National Cricket Team Matches:
International cricket matches involving the Bangladesh national cricket team are highly anticipated events. Whether it's a Test match, One Day International (ODI), or Twenty20 International (T20I), these matches attract a fervent following, with fans cheering on their team and players.
Bangladesh Open Golf Tournament:
The Bangladesh Open Golf Tournament is a prestigious golf event held in the country. It attracts professional golfers from around the world and serves as a platform to promote golf in Bangladesh. Spectators can witness skilled golfers showcasing their talent on beautiful courses.
Bangabandhu Gold Cup:
The Bangabandhu Gold Cup is an international football tournament hosted by Bangladesh. It features national football teams from different countries competing for the coveted trophy. The tournament garners significant attention from football enthusiasts and showcases top-level football action.
National Women's Cricket League:
The National Women's Cricket League is a domestic cricket tournament that highlights the talent of female cricketers in Bangladesh. It provides a platform for women to showcase their cricketing skills and contributes to the growth and development of women's cricket in the country.
Bangabandhu National Athletics Championships:
The Bangabandhu National Athletics Championships is a premier athletics event in Bangladesh. It brings together athletes from across the nation to compete in various track and field events. The championships provide a stage for aspiring athletes to shine and earn recognition.
National Kabaddi Championship:
Kabaddi is a traditional sport deeply rooted in Bangladeshi culture. The National Kabaddi Championship showcases the skills and strength of kabaddi players from different regions of the country. The tournament captures the essence of this indigenous sport and fosters a sense of national pride.
National Snooker Championship:
Snooker has gained popularity in Bangladesh, and the National Snooker Championship is a highly anticipated event for snooker enthusiasts. The championship attracts skilled players who compete for the national title, showcasing their precision and strategic gameplay.
These top 10 sporting events in Bangladesh represent a diverse range of sports and provide exciting opportunities for fans to support their favorite teams and athletes. Whether it's cricket, football, golf, athletics, kabaddi, or snooker, these events contribute to the vibrant sports culture in Bangladesh and bring communities together in celebration of sportsmanship and competition. And if you want to make watching the game a little more interesting – you can download Melbet app and place a bet on your favorite team.