Streamlining your workflow: How online tools can boost your business operations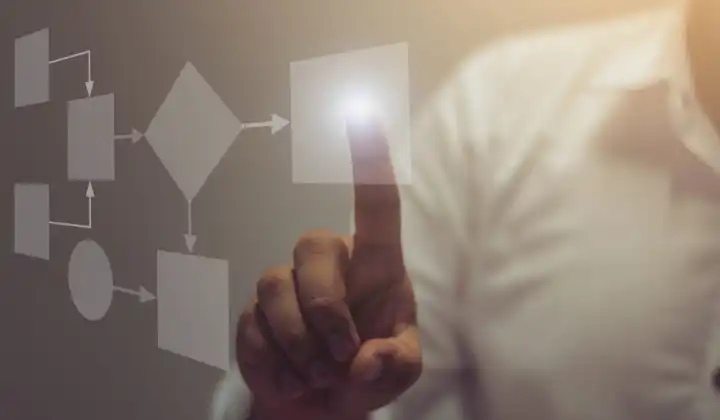 Online tools can be a great way to boost your business operations and streamline your workflow. By leveraging the power of modern technology, you can increase the efficiency of your processes and improve the quality of your output. Here are some practical ways that online tools can help you streamline your workflow:
Automation
Many online tools offer automation capabilities, allowing you to set up automated tasks that run in the background without your intervention, which means tedious and time-consuming tasks can be completed quickly and efficiently, freeing up more time for other important work. Automation also helps ensure accuracy and consistency across all projects by removing manual errors that could occur with manual processes.
Collaboration
With online tools, collaboration between team members is easier than ever. You can quickly and easily share documents, tasks, and other resources with your colleagues to ensure everyone is on the same page, making it more straightforward to delegate tasks, communicate changes promptly, and keep track of progress.
Data storage
In addition to providing a platform for collaboration, many online tools also offer data storage capabilities, allowing you to securely store all your essential files and documents in one central location. Hence, they're easy to access from anywhere. It also ensures that information is up-to-date and secure from external threats like malware or hackers.
Analytics
You can gain valuable insight into your processes' performance using analytics tools. You can track performance, identify areas for improvement and optimize your workflow accordingly, which helps you make better decisions and improve efficiency in the long run.
Security
One of the most crucial benefits of online tools is their high security. Many platforms use encryption to protect confidential data from external threats like hackers, ensuring that all information remains safe and secure.
There are several ways that online tools can help streamline your workflow and boost your business operations. From automation to collaboration to data storage, these tools provide various features that make it easier to manage projects and get more done in less time. If you're looking for methods to improve the efficiency of your operations, online tools are worth exploring.
The best online tools for businesses
The best online tools for businesses can vary depending on the company's needs.
Project management software
One popular option is project management software, which allows users to plan and track tasks, assign team members to tasks, manage resources efficiently, and quickly review changes made by all team members. This software ensures that everything runs smoothly and projects are completed on time.
Customer relationship management
Another great online business tool is customer relationship management (CRM) software. This platform helps organizations keep track of their customers' contact information and interactions throughout the entire sales process. It also provides valuable insights into customer behavior so businesses can create more effective strategies to target their ideal audience.
Cloud computing
Cloud computing has become increasingly important in business operations due to its scalability, cost-effectiveness, and flexibility. Cloud-based tools offer a variety of features, such as data storage, analytics capabilities, secure access to documents, and collaborative features that make it easier for teams to work together remotely.
Business intelligence
Business intelligence (BI) tools are also helpful in streamlining workflow within organizations. These platforms provide detailed insights into customer behavior, allowing businesses to better understand their target market and make more strategic decisions regarding marketing campaigns or product development.
Fax burners
Fax burners are online tools that allow you to send and receive faxes without a physical fax machine. This method is beneficial, mainly if your business deals with customers who still use legacy systems like faxing instead of email or other digital communication methods.
You may ask, is faxing faster than mailing? Yes, it is. Faxing is faster than mailing in many respects. Most notably, it takes much less time to send a fax than a physical letter or package through the mail because a fax is sent electronically so that it can be transmitted almost instantly. In contrast, a letter or package has to be printed out and mailed, which requires time for delivery.
Also, since faxes are sent and received as electronic documents, they cannot be damaged during a transit like paper letters can. Furthermore, faxing provides an added level of security when sending sensitive information like contracts or financial documents since the documents remain confidential until they reach the intended recipient.
Additionally, when sending multiple copies of documents simultaneously, faxing is usually more cost-effective than mailing them out individually. Therefore, for these reasons, faxing is often preferred over mailing for personal and business use due to its efficiency and security.
Conclusion
Online tools can be invaluable for businesses looking to improve their operations and workflow. From project management software to cloud computing, there are numerous options available that can help streamline workflows and maximize efficiency. By taking advantage of these powerful tools, you can ensure your organization runs smoothly and efficiently.