Indane Gas Booking Number & Cylinder booking Number
indane gas booking number : – Regarding indane gas, we have been asked by many readers and what is indane? How to do indane gas booking.
And what is Online Cylinder Booking Number? So in today's article we will try to share complete information about all these with you in detail.
If you also want to get important information about Online Cylinder Gas, then read this article till the end because here you will get all the information about Indian Gas which can be from anywhere else.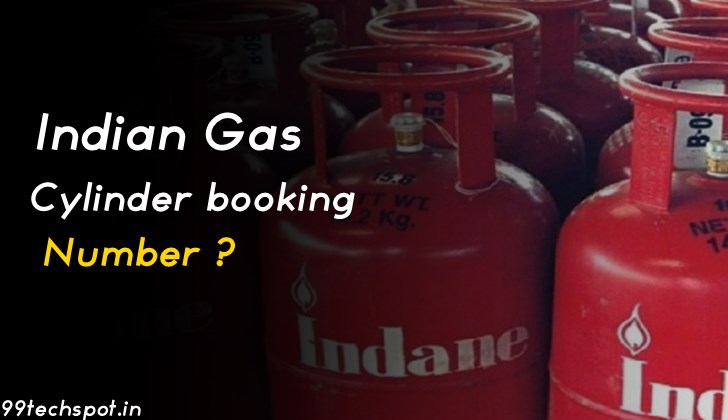 As Indane is a Liquefied Petroleum Gas (LPG) brand developed by Indian Oil Corporation in India and the ownership of this company is also with Indian Oil Corporation.
It is the world's second largest LPG market. The brand was conceived in 1964 to bring modern cooking to the Indian kitchen. First Indane LPG connection was issued on 22 October 1965 in Kolkata
Indane serves over 90 million households through a network of 9100 distributors. 27% of its customers reside in semi-urban or rural markets
And every second connection of LPG in India is from Indian Oil, from which you can get an idea of ​​how fast the gas booking will continue in India.
And considering this speed, today we will try to share with you the process of online gas booking from where you can do online gas booking at any time and from any place.
Read also-Indane Gas Booking IVRS & Whatsapp Number | Call & SMS
How to Register Account for indane gas booking
As in the last time we had shared an article on how to do Bharat gas booking here, in which we initially have to register our account on the website of Bharat Gas.
Similarly, for indane gas booking, it is necessary to register the consumer's account on the Indian Oil website, after which the consumer can apply for online gas booking and gas new connection.
Online Gas New Connection Registration
For account registration, first of all click on the official page of indane.co.in, where click on the link, if you are not getting this link then you can click on the link given below.
On the Cylinder Booking page, you will see 3 links where click on the last link like Register for a online new connection
After clicking on Register new connection they will automatically redirect you to register page of indianoil where you have to create your account where you can create account by giving your basic information.
After clicking on Register new connection they will automatically redirect you to register page of indianoil where you have to create your account where you can make account by giving your basic information.
By following all the above steps, you have registered your account for indane gas new connection, now it is mandatory for you to do KYC for Gas Booking, which we will discuss in detail below.
Read Also – Jio Sim Ka Number Balance & Validity Kaise Check Kare
How to do Indane Gas Booking
If you have registered your account on your Indian Oil portal, then you can now apply for New LPG, then we will try to know below about how to apply for New LPG connection, which you can follow step by step.
1) After login to Indian Oil's portal, Indian Oil's interface will appear in front of you, where in the left menu there will be a button named LPG, click on it
2) After clicking on the button two options will appear in front of you like
Apply For New connection (KYC)
Link Your Existing LPG Connection
Here we are applying for New Connection, that's why we will choose the first option, if you want to link Existing LPG with indane, then you can choose the second option but for that you have LPG number of 17 number of Existing LPG. must be
3) After clicking on Apply New Connection (Kyc), an online form of KYC (know your customer details) will appear in front of you, in which the form will have to be submitted by giving eligible information.
There are 4 pages in this form, in which your information will be submitted in each page, in which it is necessary to give personal information / document / other details and last declaration.
Personal info : Name, Father, Mother, Address, contact, Email, phone.etc
Documents: Aadhaar Card, Driving License, Voter ID.More
Other Details : other info Regarding Gas booking
Declaration : Declaration meaning loyalty About Your Info
Submit all these forms after filling, after which in a few days your application forum will be applied for indane new connection, whose status you can also see online.
Read Also – What Is 241543903 Number | Story Behind Heads In Freezers
Required for getting new LPG Connection?
Whenever you apply for New Connection for Gas Booking, then you must have some documents with you.
The list of which we have given below, which you should keep ready so that whenever you apply for New Connection, then no document should be lost.
Documents linked with Identity Proof
Passport
PAN
Aadhar
Driver's License
Government Issued Photo ID
Proof of Address
Passport
Driver's License
Aadhar Card
Ration Card
House Registration Document
Utility Bills
Bank Account Passbook
Credit/Debit Card Statement
Passport-size photographs.
Read Also – Download Hamraaz Pay Slip Password Pdf, Hamraaz Army App Customer Care Number
How to book indane gas from mobile
Indane gas booking can also be done with the help of Android app in gas booking from computer. is
1) First of all install app named IndianOil ONE in mobile
2) After installation you can login and sign up. Click on Direct Login
3) After login that new connection will appear
4) After clicking on New Connection, KYC Form will come in front of you, which you have to fill and submit.
After which the application form for your new connection will be submitted, after which gas connection will be started at your address after a few days.
For that you can get the confirmation by talking to indane customer care.
Indane gas booking customer care number
For any kind of problem and new connection related to Cylinder, you can call on the number given below which is All State indane customer care number.
Read Also –