IGRSUP Registration 2022 | Stamp and registration department UP services?
IGRSUP Stamp and Registration Department UP 2022 is going to do Property and Marriage Registration online at igrsup.gov.in The application status and login details of the UP Vivah Property registration are discussed here.
Today we have brought you the information about the new service related to Uttar Pradesh. The IGRSUP Registration 2022 Online has been started by the Uttar Pradesh government.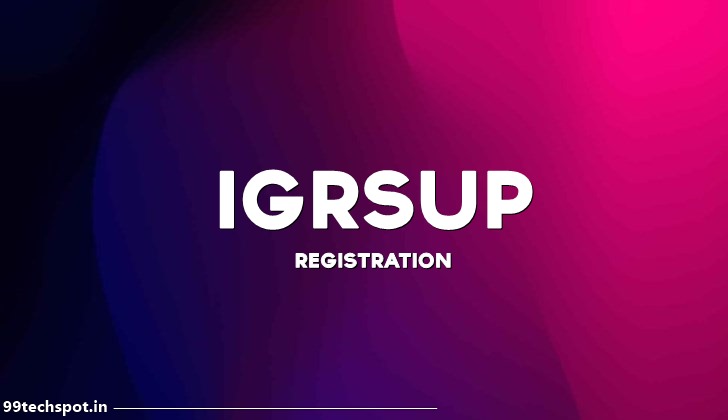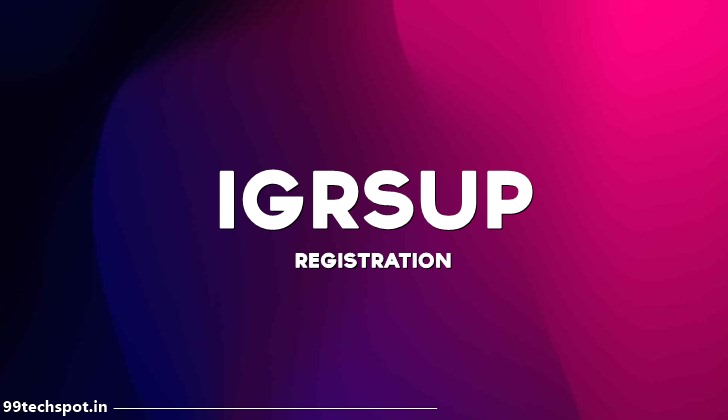 Under which you will be able to get Property Registration and Marriage Registration easily done, which will benefit many people.
In this way common people will be able to take advantage of online facility comfortably. If you too have not yet been able to get your property registration or marriage registration done. Then do it now
Read also – (SSO ID Login) Rajasthan SSO ID Registration | Rajasthan SSO ID Login
All About IGRS UP
The Inspector-General of Registration and Stamps (IGRS) of Uttar Pradesh is responsible for levying taxes on property transactions and other related activities and generating significant revenue for the state's development.
Among other things, the state's department of registration of stamps, headed by IGRS UP is responsible for registration of property and various other transactions.
There are three types of stamps to indicate the payment of fee under IGRS UP. This includes:
Affected stamps, on which are stamp paper bearing the words 'India Non-Judicial' printed on it.
Stamps bearing the words 'HUNDI' printed or embossed.
Adhesive stamps with the words 'Special Adhesive Insurance', 'Foreign Bill', 'Share Transfer', 'Notarial', 'Broker's Note', 'Compromise', or 'Revenue'.
The above description with the letters UP or UP may continue to be used until the State Government prohibits its use.
Read also – Spice Money Agent Login Portal, Registration | B2B Agent CSE Portal
IGRSup Registration 2022 @igrsup.gov.in
To register in e-Stamp in IGRS UP, applicants can visit the official website of Registration & Stamp Department, Government of UP. The following are the steps to register in e-Stamp:
How to login to e-Stamps in IGRSUP
Go to the First
Now you have to click on the option 'E-Stamps' (Pay for registration and other purposes) under 'Online Services' option on the home page.
After that you have to see four options: Document Deed Registration Echallan, Franking Service Echallan, Franking Machine Echallan and Consolidated Stamp Duty Echallan, will be displayed in your screen.
Now you have to click on the option 'Register'.
After that a registration form will appear on the screen and you have to fill all the necessary details like:
Applicant should write his/her name
gender of the applicant
date of birth of the applicant
mobile number of the applicant
Applicant's Email ID
ID's password and confirm password.
At last enter the captcha code
After that you have to click on the option 'Register'.
After logging into the portal of IGRS Uttar Pradesh, you can avail various services, here's a look at the services offered through IGRS UP:
KNOW YOUR SRO
Property Service Registration
certified copies
encumbrance search
E-stamping
market price discovery
society
Uttar Pradesh Sale Deeds, Deeds, Documents
Prohibited Property Services
Wedding Registration
Data on Chit Fund
About Stamp Sellers/Franking
Read also – SPay India Login : New Registration, Create Account, Money Transfer
IGRS UP Property Registration 2022
When you register a property in your name, you are ensuring that it is your possession. During the registration process, any fee due to the government is also paid.
In Uttar Pradesh, you can do online property registration of your property through the IGRS UP website. Follow the steps below to successfully register your property.
Login to IGRSUP official website.
On the left side of 'Property Registration' or Property Registration tab, click on 'Apply' option.
Click on 'New Applicant' assuming this is your first time.
Proceed to select the property details like District, Tehsil, Sub-registrar and add your mobile number, password and captcha code.
After entering the details, click on the Sign In option.
If you have already registered on the IGRS UP website, then you need not go through the above steps. Proceed by simply clicking on the option 'User Login'.
Choose the document you need to register from the list. Add the deed presenter's name along with the contact number.
At this point of time, you will need to provide some details about the property, for example, Tehsil, Area Type, Sub-Region and Property Type.
Proceed by adding the details about the property's valuation. You will also need to add the type of building and the details about it.
If there is an applicable subsection, add such information too.
Upload the required documents to proceed further. Keep ready Residence, Government Identity Card, Government Identity Card, Ground Paper, Photo etc.
Add information about other parties involved in this transaction and also add information about two witnesses.
Select Deed Document and use 'Save' option to proceed.
You will need to pay for this service. From the list, select the payment option with which you are comfortable.
Take a print out for future reference. After this process, visit the Sub-Registrar's office on any working day for further verification.
Read also – JAA Lifestyle Login | Registration, Password Change, Status
IGRS Up Wedding Registration 2021
First you go to the official site of IGRSUP and login to the account.
You will see Marriage Registration section on the homepage. click on
Select the option available here for applying for Aadhaar Based Marriage Registration.
Now a new page will open before you. Where you have to fill the information asked. After this the Marriage Registration Letter will be opened in front of you.
Fill the information asked in this application form and attach required documents and finally complete the registration process by clicking on submit button.
After this registration, you will get a Serial Number. Keep it handy to know the application status in future.
Check Court Wedding Certificate Status
Igrsup's official website is Igrsup.Gov.In. be sure to visit
Click on Aadhar based marriage registration verification.
After entering the Certificate Number or Application Number, Date of Marriage and Captcha Code.
You have to click on search button.
The details of the marriage certificate will be visible to you.
Read also – 7Movierulz Plz – Watch Bollywood and Hollywood Full Movies Download For Free
What is full form of IGRS?
The full form of IGRS is Integrated Grievance Redressal System, which is also known as Integrated Grievance Redressal System.
How Do I Check My Registry Online?
How can I check my land registration in UP online?
Go Bhulekh UP
On the home page, click on view copy of Khatauni.
Enter details such as village, tehsil and district
Enter the captcha displayed and click on the green button.
Description of land records will be displayed.
Read also – IRCTC ID – Irctc Login ID And Password Irctc Share
How Can I Check My Marriage Certificate Online in UP?
UP Marriage Registration Certificate Verify Online
First of all you have to go to the official website of igrsup igrsup.gov.in.
Now on the left hand side, you will see a menu of "Aadhaar based marriage registration".
It will take you to next page.
Read Also –