How to Win Customers' Trust with Communication?
Being in regular touch with your customers is significant for businesses in today's era. When you communicate with your internal and external customers, it results in building trust. Here, by internal customers, we mean the company's employees, while external customers are the esteemed clientele of your business.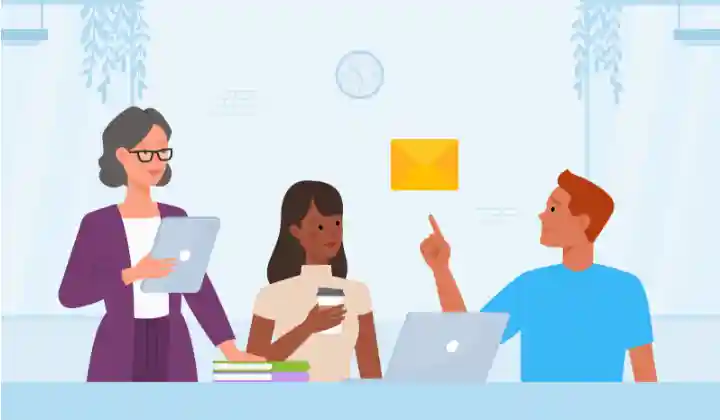 You can also build trust amongst your customers by using modern-day technology. Like today, we are seeing the unfolding of free live chat technology that enhances customer communication. We have also seen the emergence of all in one messenger in businesses that helps you to stay connected with your customers 24×7.
Let us now divert our attention to some tips to make customer communication the best way to win customers' trust.
Maintain a short response time
When you use marketing automation tools and chatbots to answer the mundane questions of customers promptly, it contributes to establishing better perception of your brand by customers and wins their trust. These tools also help a company to be accessible 24×7, which allows you to respond to clients' questions in the shortest possible time.
Be transparent
Transparency is the key in today's business environment. In the modern era, mishandling of customer data is a common occurrence, which doesn't work toward establishing trustful relations with clients . By being transparent in the communication on how you collect, process and store details of your clients, you can stand out among competitors and improve public sentiment towards the brand.
Personalize communication
No matter how many automated solutions you employ in your business, they can never replace the humane touch. Customers want to speak to a real person because it makes them feel connected. It also demonstrates that they are not mere figures for the company.
When you personalize your communication, it sets a new standard for your business. It also aids in building brand loyalty. Here are some examples of personalizing your communication with esteemed clientele: provide specific suggestions, follow-ups by a support specialist, one-on-one calls, and reward programs. All these things will go a long way in building customers' trust and loyalty.
Social media has become a very powerful medium for businesses to communicate with clients. When done effectively, it can help build brand awareness and expand your reach to your target audience. However, communicating on different social media and messaging platforms (social commerce) is not an easy task.
The best way to resolve this concern is by integrating social media channels in your digital marketing strategy by using them to share press releases, company updates, demand generation campaigns, and invite subscribers tp participate in events. Social media is also a great way to get useful information about your customer behavior and demographics. You can then use the acquired data to gain more prospects through referral marketing and targeted ads.
Final Words
If you are looking for a communication tool to build customers' trust, look no further than Umnico's free live chat. It is a perfect tool that helps customers while they browse through your company's website.
On top of that, Umnico omnichannel messaging platform is a robust and effective software that helps merge customer communications across multiple social media and messengers in a single, convenient, and secure interface with analytics, categorization, and automation.