Cricket and Indian Culture : How the Sport Shaped Nations and Communities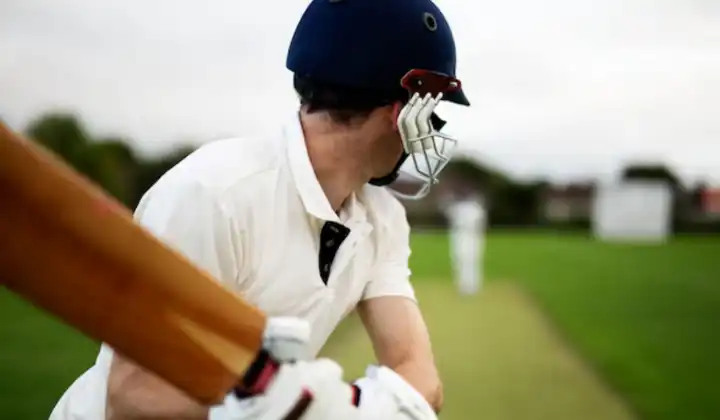 Cricket has a profound influence on Indian culture, transcending the boundaries of a mere sport. It has shaped the nation's identity, fostered a sense of unity, and become an integral part of Indian society. From the gully cricket matches played in narrow lanes to the grand stadiums filled with passionate fans, cricket has left an indelible mark on the fabric of Indian life.
Cricket as a Cultural Phenomenon in India
Cricket in India goes beyond the boundaries of the cricket field. It is a cultural phenomenon that permeates various aspects of Indian life. From Bollywood celebrities owning cricket teams to street vendors selling cricket memorabilia and fans spending their free time on some cricket prediction site, the sport has become deeply intertwined with Indian popular culture. Cricket matches are not merely sporting events; they are social gatherings where families, friends, and communities come together to cheer for their favorite teams.
Cricket's Impact on National Identity
Cricket holds a paramount position in the formation of India's national identity, leaving an indelible mark on the country's collective consciousness. The successes achieved by the Indian cricket team have consistently been perceived as a testament to the nation's unwavering resolve and unyielding spirit. Triumphant moments in international tournaments have not only elicited a profound sense of pride but have also fostered a remarkable sense of unity among Indians, transcending boundaries of region and culture.
The Indian cricket team, revered as an embodiment of national pride, stands as an emblem of inspiration, with its players elevated to the status of revered heroes. Their remarkable feats on the cricketing field symbolize the aspirations and dreams of an entire nation, inspiring generations of cricket enthusiasts and instilling a shared sense of pride and identity that resonates throughout the Indian populace.
The Cultural Significance of Cricketing Legends
The landscape of Indian cricket has borne witness to the emergence of a multitude of legendary players, who have ascended to the esteemed status of cultural icons. Icons such as Sachin Tendulkar, Kapil Dev, and Mahendra Singh Dhoni have not only achieved unparalleled success within the realm of cricket but have also transcended the boundaries of the sport itself. Their extraordinary accomplishments on the cricketing stage have elevated them to the exalted ranks of national icons, serving as a wellspring of inspiration for countless aspiring cricketers.
Their awe-inspiring stories and invaluable contributions have seamlessly interwoven themselves into the collective narrative of the Indian populace, becoming an integral part of the nation's rich tapestry and cultural heritage. As their legacies endure and resonate across generations, the influence of these cricketing legends continues to shape the aspirations and dreams of individuals throughout the country, perpetuating their timeless impact on the sport and fostering a sense of pride and admiration that knows no bounds.
Celebrating Cricketing Festivals and Traditions
In the vibrant tapestry of Indian culture, cricket assumes a role akin to a joyous festival, evoking exuberance, anticipation, and a profound sense of celebration. Cricket tournaments, notably the illustrious Indian Premier League (IPL), stand as eagerly anticipated spectacles that infuse the atmosphere with unparalleled excitement, entertainment, and a palpable festive fervor. The cricketing calendar, replete with pivotal matches and momentous encounters, sets ablaze a nationwide spirit of merriment and revelry.
Intricately intertwined with the fabric of Indian traditions, cricket has birthed a myriad of cultural practices that further amplify the festive ethos. Engaging in spirited games of street cricket during festive occasions or orchestrating cricket-themed parties have emerged as cherished traditions that seamlessly integrate into the rich tapestry of Indian cultural celebrations. This remarkable amalgamation of cricket and festivity embodies the collective spirit of joy, camaraderie, and shared passion that unites the Indian populace, ensuring that cricket transcends mere sport to become an intrinsic component of the nation's cultural heritage and celebrations.
Cricket's Impact on Tourism and Economy
Cricket has assumed a pivotal role not only in captivating the hearts of fans but also in fortifying tourism and bolstering the Indian economy. International cricket matches serve as magnetic attractions, beckoning fervent fans from all corners of the globe, who embark on voyages to India to savor the sheer exhilaration of witnessing live cricketing spectacles and immersing themselves in the vibrant atmosphere that permeates the cricketing landscape. Cricket stadiums, standing tall as iconic bastions of the sport, have transcended their sporting significance to emerge as sought-after tourist destinations, drawing inquisitive visitors eager to bask in their grandeur and relish the historical moments etched within their hallowed grounds.
Moreover, cricket-themed tourist attractions have sprouted, offering dedicated enthusiasts an opportunity to delve deeper into the rich tapestry of cricket's legacy within the Indian cultural milieu. This flourishing interest in cricket tourism, complemented by an assortment of cricket-related merchandise, has emerged as a thriving economic sector, injecting vitality into local economies and generating substantial revenue. Thus, cricket's profound impact on tourism not only enriches the experiences of ardent fans but also serves as a catalyst for economic growth, rendering it an integral and cherished component of the Indian fabric.
Looking Ahead: Cricket's Continuing Influence
As India's rich legacy of producing exceptionally talented cricketers persists and the nation attains further triumphs on the global cricketing stage, the profound influence of the sport on Indian culture is poised to flourish even more profoundly. Cricket, with its captivating essence, will perpetuate its profound role in shaping and defining the nation's collective identity, acting as a unifying force that traverses boundaries of region, language, and background. Beyond its inherent entertainment value, cricket will continue to serve as a catalyst for social change, presenting avenues for empowerment, inclusivity, and transformation within Indian society.
Enshrined in the very fabric of the nation, cricket will steadfastly maintain its status as an integral and cherished aspect of Indian culture, a vivid reflection of the unwavering passion and ardor that permeates the hearts of countless individuals. The enduring impact of cricket extends beyond the realm of sport, resonating in the hearts of nations and communities worldwide, while serving as a testament to India's indomitable spirit and deep-rooted love for the game that unites and inspires millions.