IC Markets Is One Of The Best PAMM Forex Brokers, Says Traders Union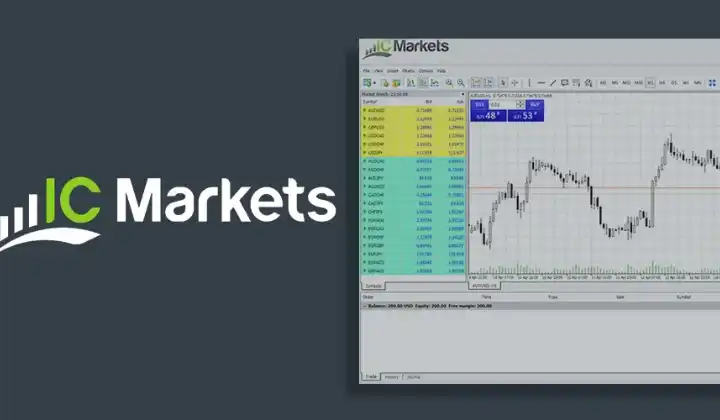 The growth of the foreign exchange market has given traders more opportunities to make money, including passive income options. The ever-improving PAMM accounts are the traditional means of making Forex investments, and IC Markets has been identified by Traders Union analysts as one of the top PAMM brokers.
PAMM accounts are a simple hassle-free method for individuals to pick and choose their money managers for forex trading. With these accounts, investors benefit from profits with minimal involvement. There are plenty of options out there that make finding the ideal PAMM broker difficult. As a result, the analysts at Traders Union have carefully reviewed IC Market broker as one of the best PAMM brokers for you.
How to choose a reliable PAMM broker
The following is a list of suggestions and criteria provided by TU for choosing a Forex broker that provides PAMM accounts:
Year founded: The older the broker, the more experienced it is, the more extensive its functionality is, and the better it is insulated from external economic risks. TU does not recommend working with brokers that are younger than 3-5 of age.
The age of the site: If a broker claims to have been working for 15 years, but the domain of his site was registered in 2017, then it is already deceiving you. TU advises that you check the domain age through specialized services before using it.
Regulators: The regulator can be international or local, and the license number can be verified on the official website of the regulator.
Minimum deposit: PAMM accounts can have their own minimum deposits, and if they exceed $500, then a novice investor should consider another option since it is not wise to risk trading large funds while getting started in the Forex market.
Payment system: Most brokerage companies work with Visa and MasterCard. But sometimes it can be more profitable to deposit or withdraw funds through Skrill, or wire transfer. Always double-check the size of the commission to prevent overpayment.
The "Deposit Bonus" parameter is another one that needs your attention. These bonuses are significant at many brokers, but they may not be applicable to PAMM accounts.
Why was IC Market recommended by TU?
One of the top online forex brokers in the world, IC Markets was founded in 2007 and is under the supervision of the Australian Securities and Investments Commission. It provides a fast and dependable trading platform to dozens of countries around the world. Trades can be made using some of the best and most well-liked financial instruments thanks to IC Markets.
The tight spreads offered by IC Markets range from 0.0 to 0.6, and their standard account commissions range from 0 to 3.5 dollars. Their customer service team is available around-the-clock, and as a true ECN broker, they provide deep liquidity from international institutions.
For new traders looking for a top-notch platform, IC Markets is a great option thanks to its 1:500 leverage, $200 minimum deposit, and variety of platforms, including MT4, MT5, WebTrader, and cTrader. The IC Markets PAMM forex account is easy to use and offers real-time reporting.
Traders Union experts have checked the IC Markets Trading Company for the existence of trading and non-trading commissions. Another competitive advantage of IC Markets, in the opinion of TU, is the use of cutting-edge technology to improve customer service standards and offer the most convenient trading conditions.