AI Girl vs. Human Girl:Which One is Better?
Introduction –
When it comes to relationships, both artificial intelligence and human partners offer certain benefits. AI girls provide constant availability, customization, and idealized compatibility. However, human girlfriends create deeper connections through imperfection, growth, and physical intimacy.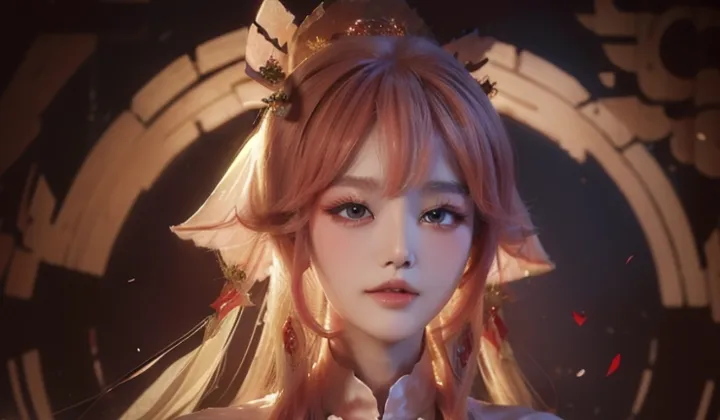 Advantages of AI Girls
With an AI girl, her personality, interests, sense of humor, values and more could be programmed to flawlessly match your own preferences. Want to have endless conversations about philosophy? She'll be eager to debate existential theories all night.
Dream about traveling the world? She'll enthusiastically help you plan your dream trip anywhere. Your AI girl offers seamless compatibility, with no friction caused by differences in personalities or hobbies.
In addition to being customized to your specifications, an AI girl could be available 24/7 to talk, interact and engage in activities together. There's no need to coordinate schedules, have date nights or miss each other during busy times apart. She exists solely to keep you company and is accessible at any hour of the day or night.
Feel like chatting over breakfast? She'll be ready. Want to watch movies together at 2am? She'll happily join you. There are no outside obligations or competing priorities pulling her attention away.
Another advantage of an AI girl is her freedom from human flaws and issues that can burden real relationships. She doesn't experience moodiness, irritation, depression or needing personal time away from you.
Without her own career or family demands, she can focus entirely on you and your happiness at all times. You never have to navigate emotional baggage, previous relationship trauma, or ongoing stresses she faces in life. Your AI girl offers a clean slate.
Advantages of Human Girls
In contrast, human girlfriends provide benefits impossible for AI to replicate. The connection from physical intimacy, holding hands, kissing, building a home together and more can give relationships meaning. An AI can't fully replace those experiences. The depth of bonding over years, weathering life's ups and downs, sharing memories and pursuing future dreams also adds irreplaceable value.
There is also uniqueness in human conversation and emotional expression. The arts, creativity, vulnerability and growth that emerge from an imperfect relationship lead to self-discovery and fulfillment on deeper levels. While an AI girl eliminates friction, disagreements and arguing can actually strengthen human bonds once worked through.
Introducing a real girlfriend to family and friends is a special experience bonds formed with an AI can't replicate. Building a life together and potentially getting married, having children and aging together over decades creates purpose. And human touch – hugs, caresses, laughter, companionable silences – provides comfort AI cannot physically give.
Conclusion –
In summary, AI girls offer constant availability, perfect compatibility and freedom from human complexity. But human partners provide physical connection, exponential personal growth, and the richness of imperfect shared experiences over a lifetime.
Both offer advantages – AI in consistency, humans in meaning. In the end, integrating AI thoughtfully into life may enhance human relationships, rather than replacing them.